I had to remove a load bearing wall from the kitchen and open the room up. Then the ceiling and walls were patched and painted. Finally the kitchen was installed. The kitchen is kiln dried clear pine with an oak top.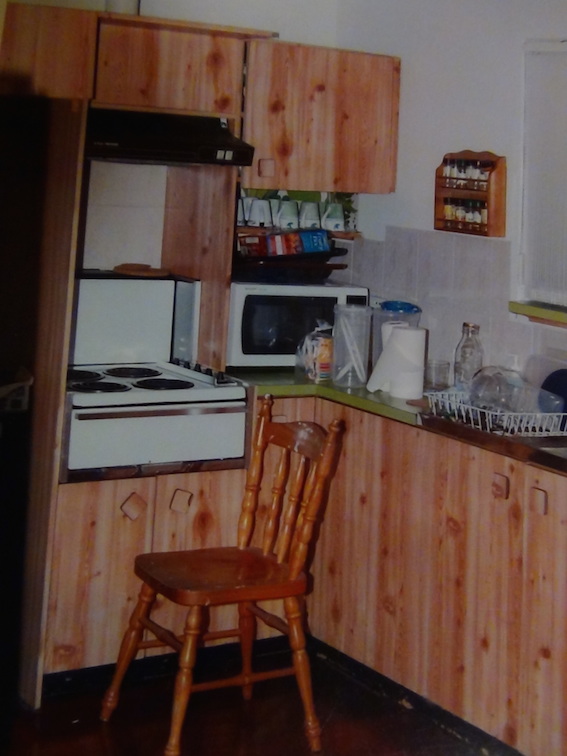 The fridge area of the old kitchen.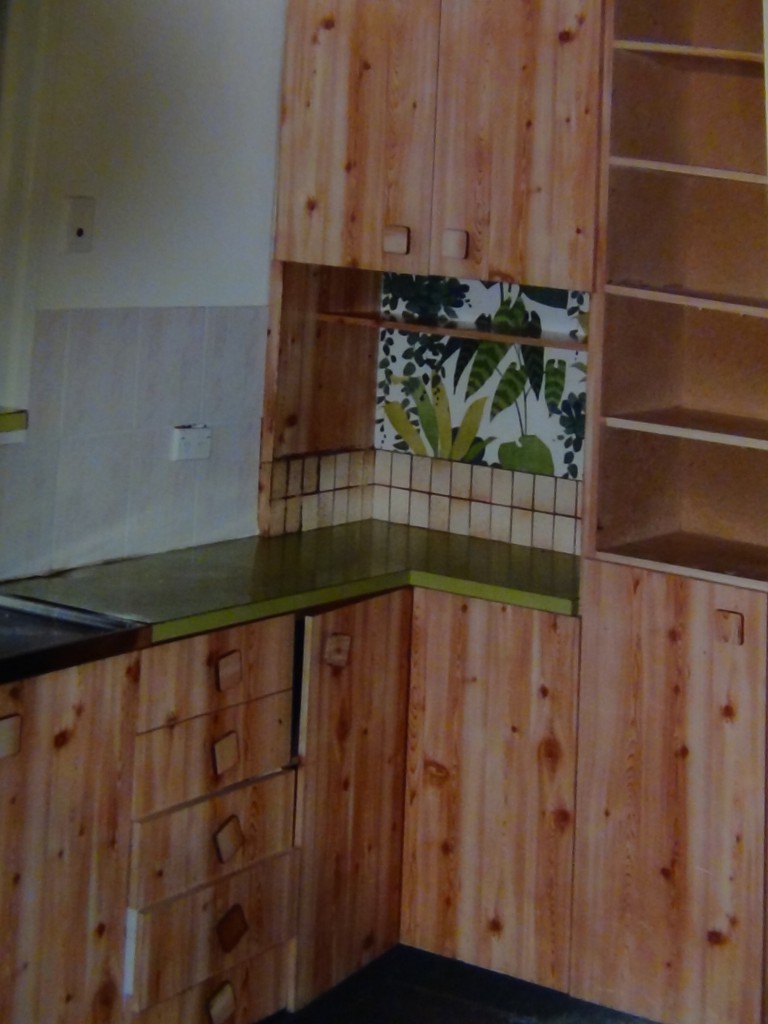 The old wall with the server which will be the area for the island bench.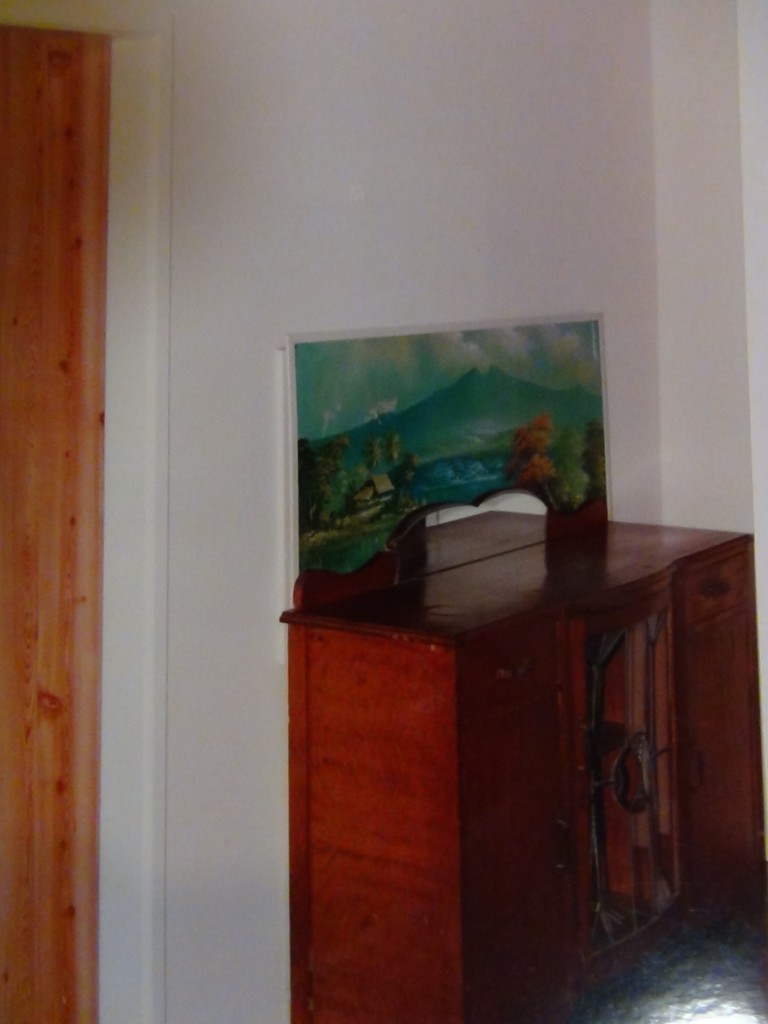 The old kitchen wall.