Once the trusses were made we fixed all the top plates to the steel bearers with bolts. We marked out our spacings then started installing the trusses one by one.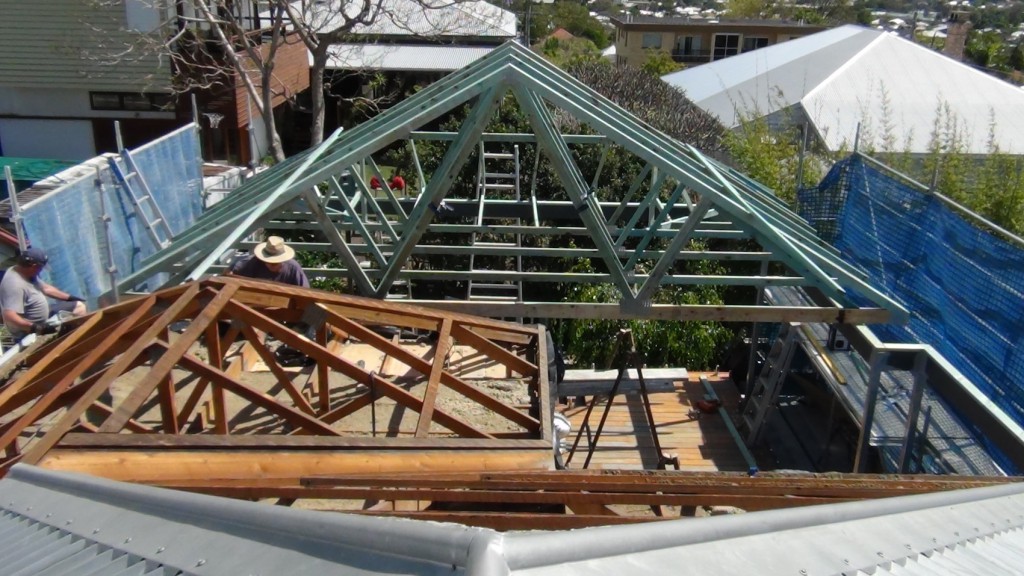 It is important to brace your first truss well once it is in position and plumb. If you do that every thing just falls into place. Once we got to the old trusses we pulled them out one by one.  Note : where you have a girder truss make sure your connection points into the old part of the house are as solid as the new. Sometimes joist hangers need to be used with extra fixing points.
At the same time as I was sheeting the roof the windows were installed by a carpenter. Once the windows were placed in and fixed the two sides of the house were re cladded with new pine weather boards. Another subcontractor primed and painted everything.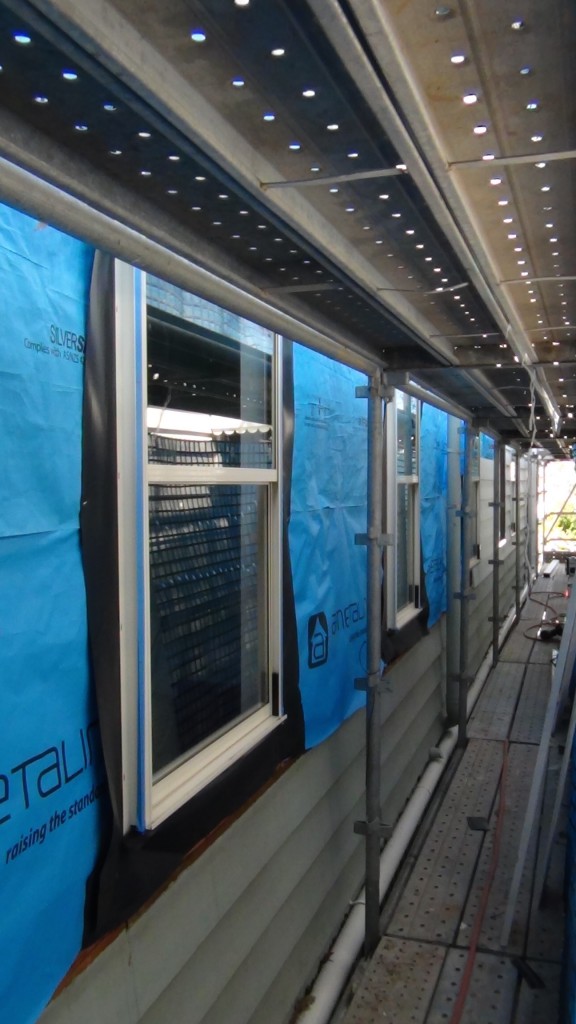 There was one last thing that had to happen and that was to put in commercial glass stacker doors. The client wanted a seamless look where the track was hidden in the ceiling. So when the installers came in we had to pack out in-between the trusses so that the tracks had fixing points. I always fix ceiling battens but if we wanted uniformity with the old and new we had to fix straight to the bottom cords of the trusses.