We started digging up soil and rock. My friend hired a tipper and also lent my brothers tipper to help move the soil. He found a person who wanted some fill so it saved on dumping costs. I think I dug up around 80 cubic meters of soil. You also need to allow for your bulking factor with soil expanding once its air rated.
We did a set out with the profiles, then dug up the trenches for the footings. The cages were installed and then the concrete was poured.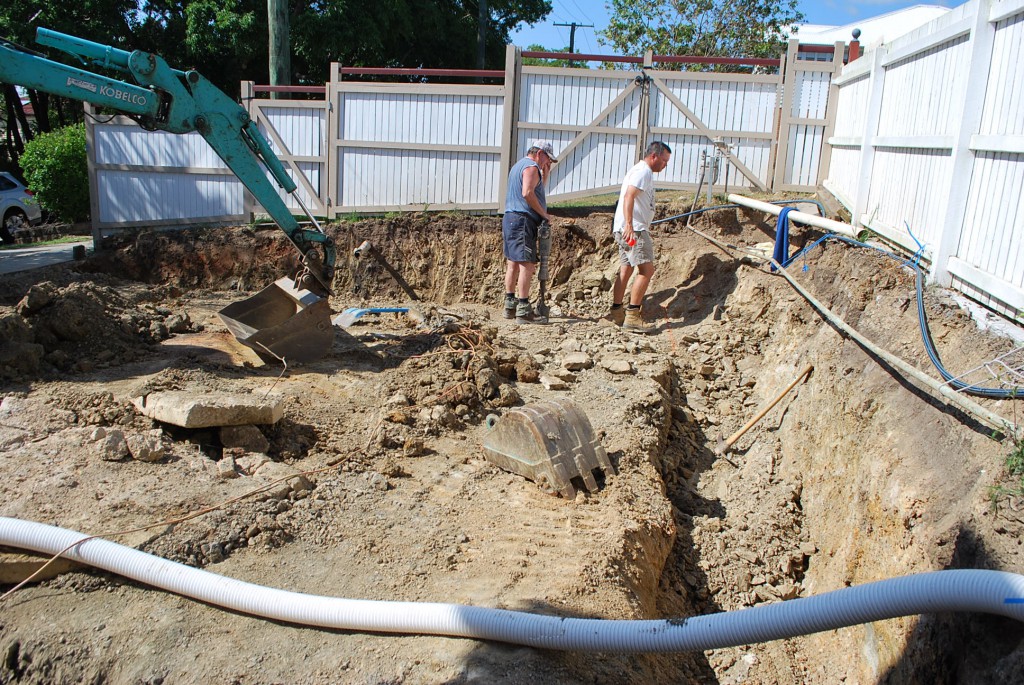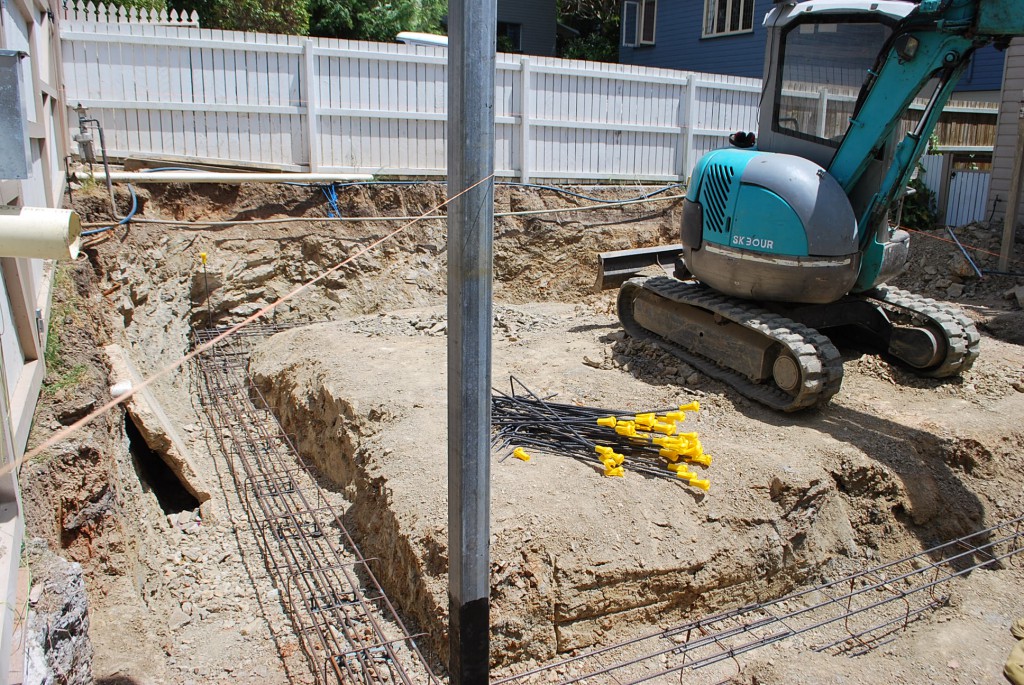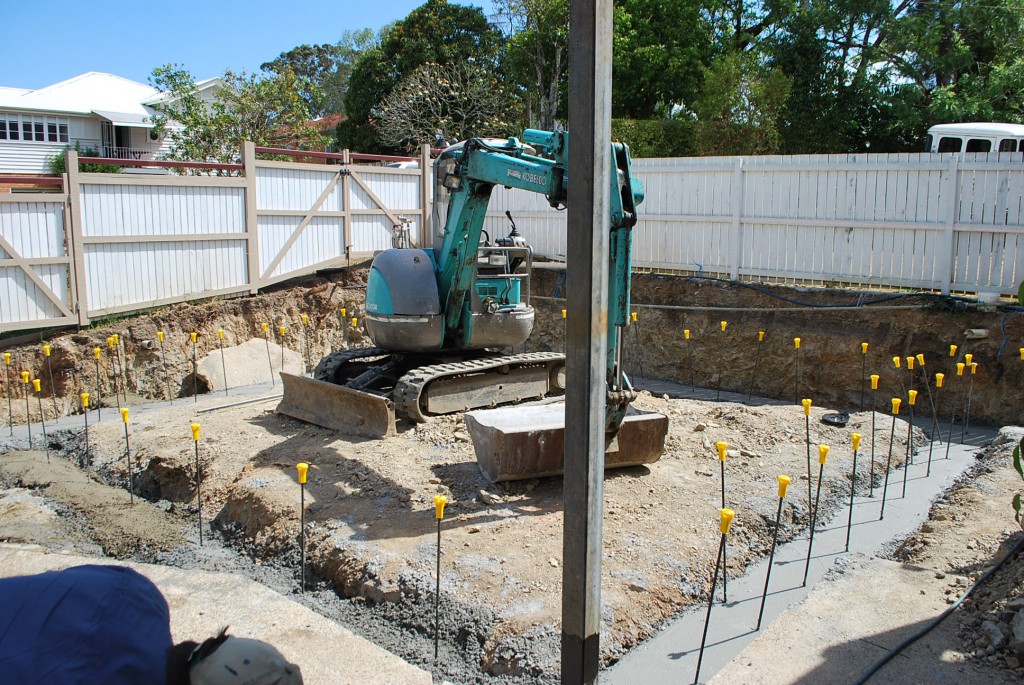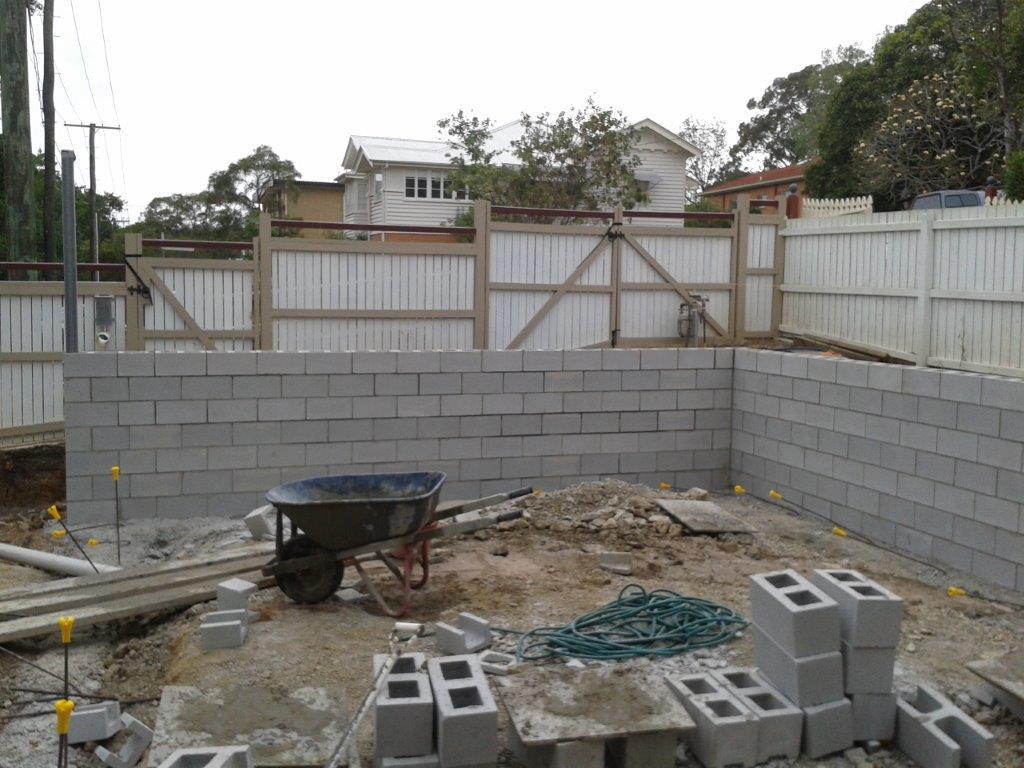 Once the slab was laid we installed the steel beam and welded it into place. The frame was built using treated timber for termite resistance and the concrete blocks were also capped with steel flashing.  Below you will see the images of this as well as the truss framing.