We purchased the weather boards required from a house demolisher. There are two reasons for this. First you reduce the impact of building on the environment by recycling and secondly the timber is aged so it won't shrink or warp, it will also be the closest match in profile and timber grade.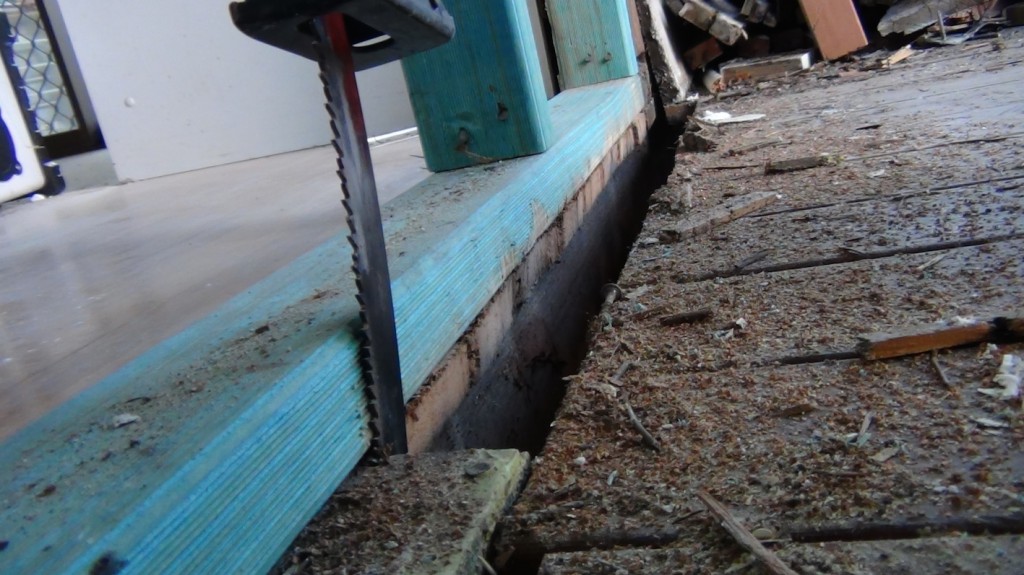 Existing flooring in the previous door opening which was under the door sill had to be cut back flush with the frame to make a proper weather separation. If we had rested the weather board onto the deck, water would be able to travel inside the house.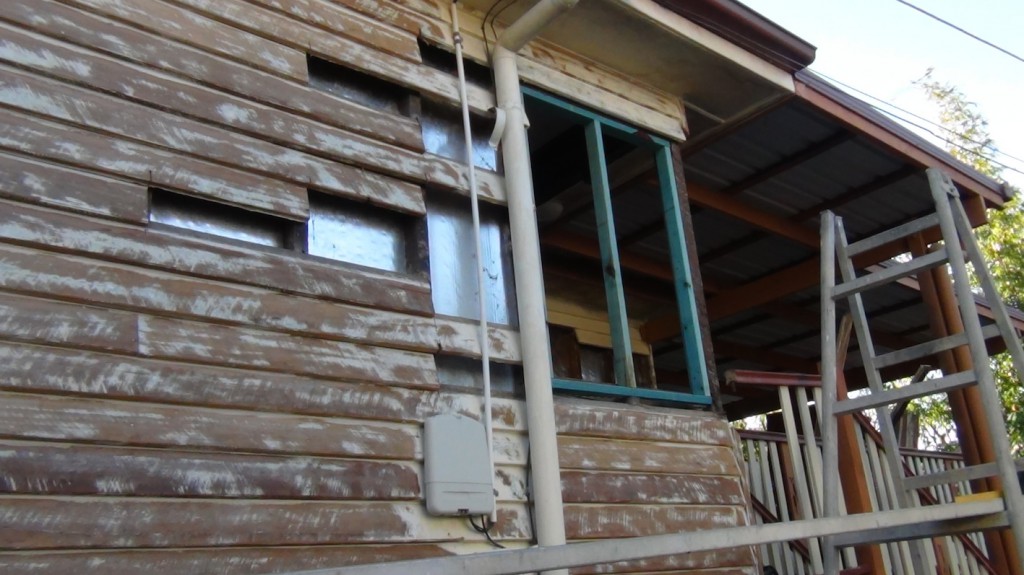 We made staggered cuts in the weather board cladding to tie in the materials. This makes it stronger as it is locked in but also reduces movement in your joins. It takes longer, but it is the only way and the proper way to do things. I have seen too many job sites where trades people of handy men do things wrong with roofs, walls and floor tie in. below is one example of it.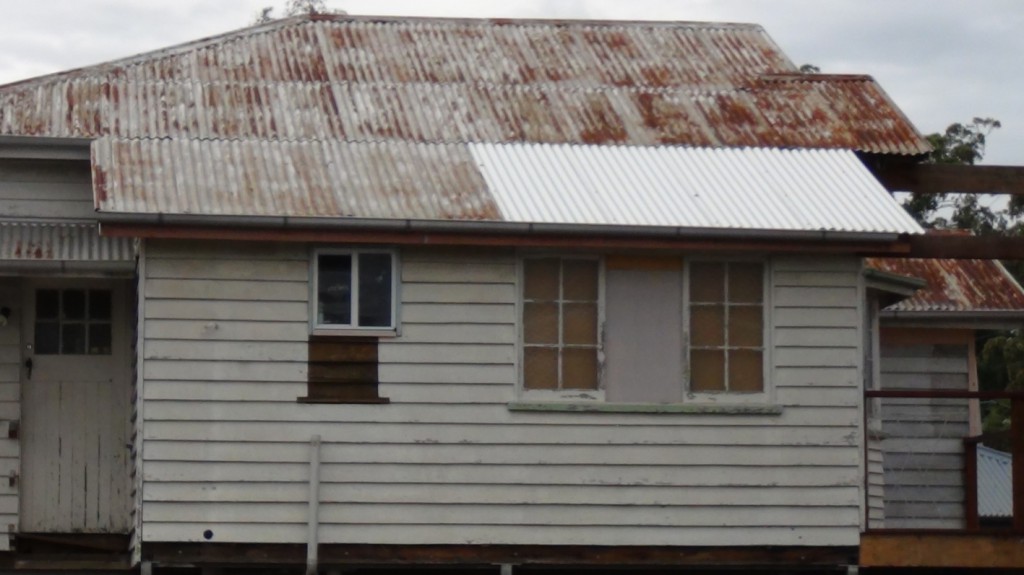 Notice that they only had to buy four boards and the job would have been easy to do but would also be right. Also have a look at the window sill the stop ends and sill are wrong and also the wrong material was used. The roof has had a couple of sheet put in on a rusted roof. The owner will paint everything and no one will be none the wiser except for someone with a keen eye. Probably this house will be renovated and sold.