It was decided that parts of the besser block walls in the garage area had to be demolished as there was no structural steel bracing or core filling in certain sections. Not only that no external waterproofing had been done to a required wall and water and moisture was coming through the blocks.
We had to dig and remove soil as well. This was because we needed room to waterproof and re-fill in with 20mm drainage gravel wrapped in geo fabric and a 100mm socked aggi pipe below.
The other task we had was to dig footings by hand for the new post deck locations. We made up cages and put them into position. It made our job so much easier when we had to put 140 kg post into position on multi levelled ground by crane. You can bolt up straight away as well as level the posts with the bolts.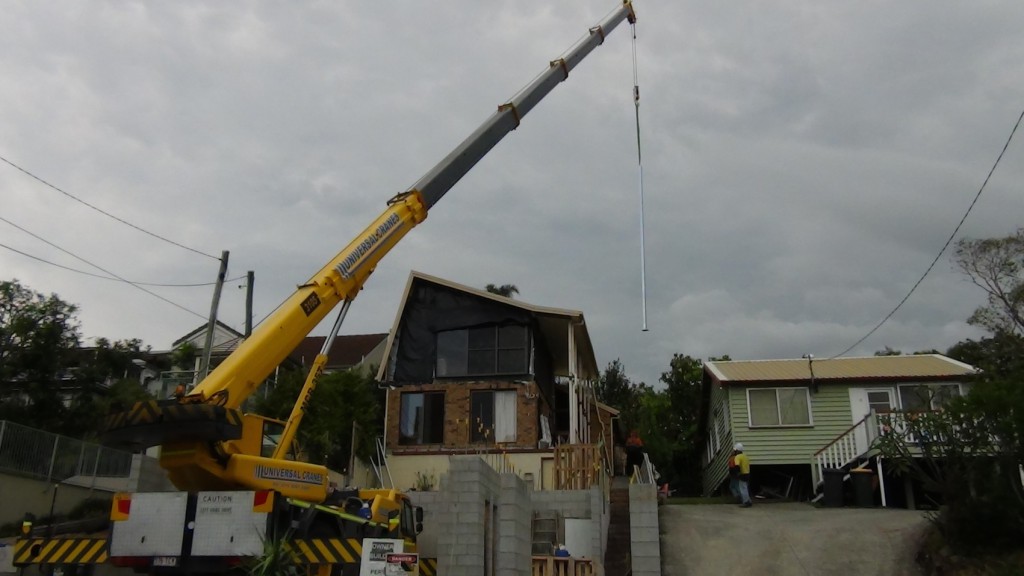 At the same time we also decided to do the block laying and core filling. Tip if you are doing any in ground work it is best to finish it off in one go. That way if it rains, weather will not delay your works.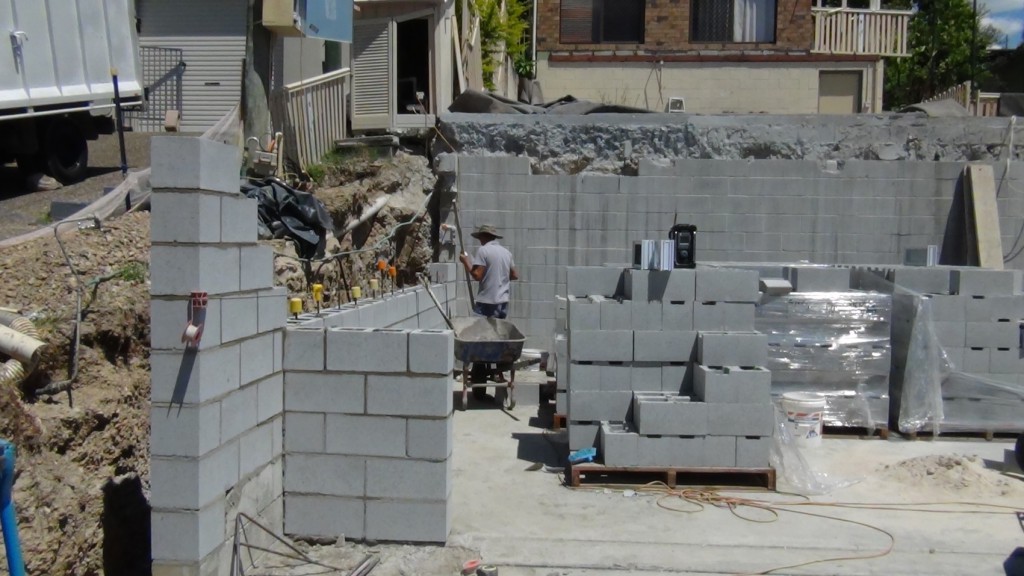 A two storey steel deck was to be fabricated wrapping itself along two sides of the house. This is all hot dipped gal so it needs to be pre fabricated and go together like a big Mecano set. New connections had to be made to be able to connect the pole plates. Once that was done the brick layers bricked around the penetration fixing points.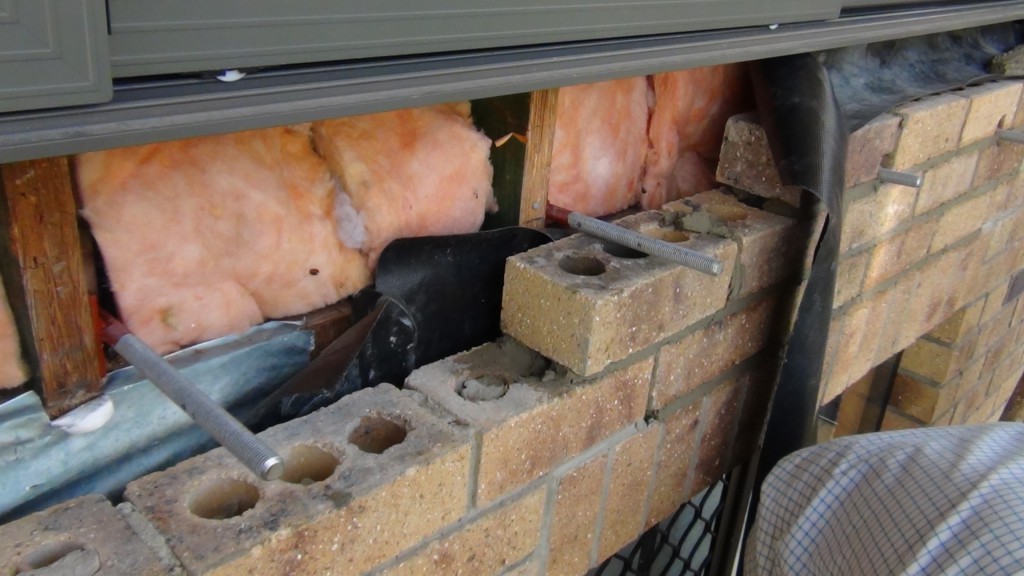 Pole plates were then bolted to the structure to also work as a brace when the steel rigging was in place. This makes the build and erection safer.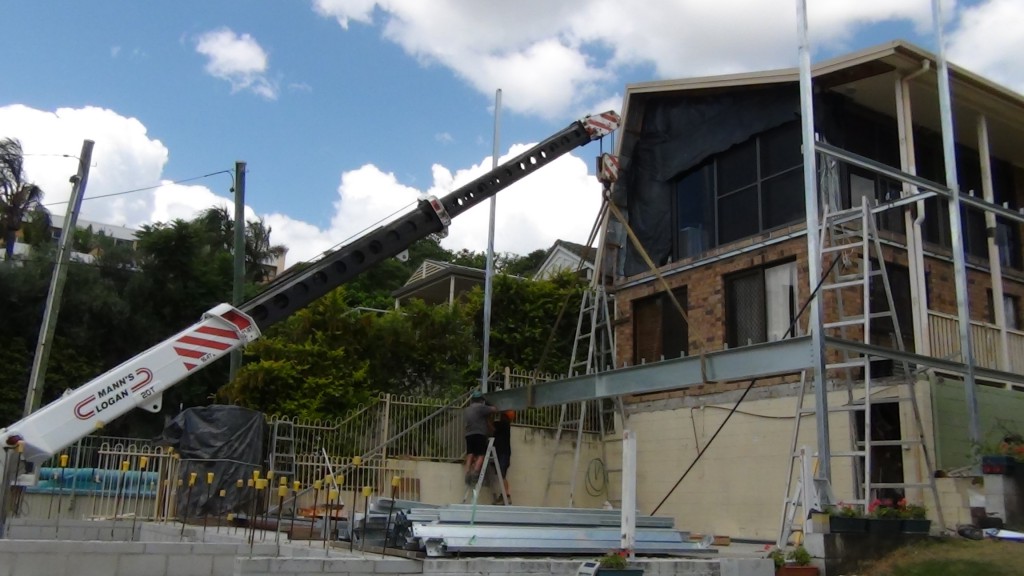 Once the house structural steel work was in place we placed all the load bearing beams in for the suspended concrete deck. We allowed a couple of months for adequate curing to reach its optumim strength normally no less then 28 days.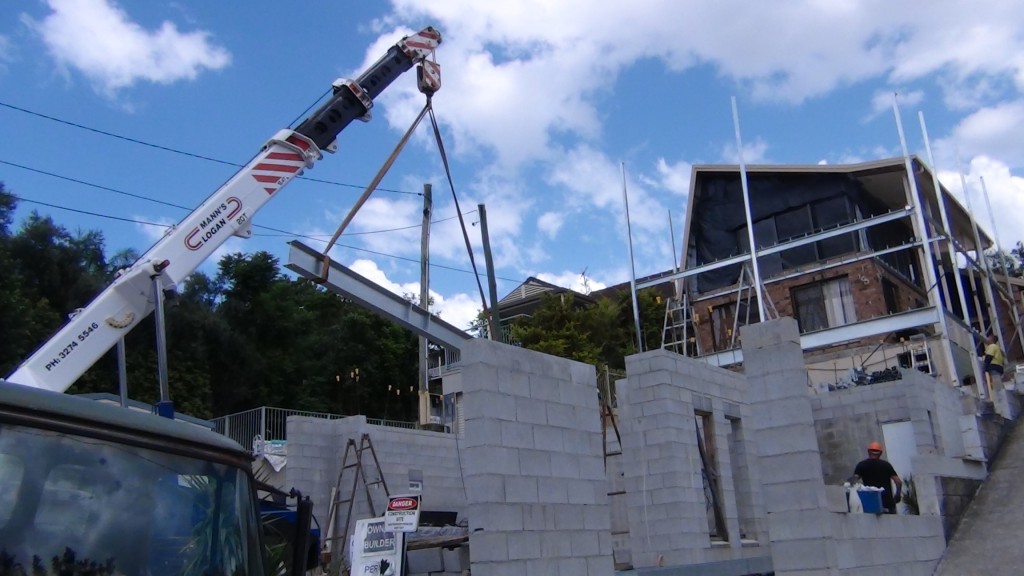 Once the Bondek was placed we then built the alfresco or pool house. With the trusses built and the roof on it was now ready for the deck pour.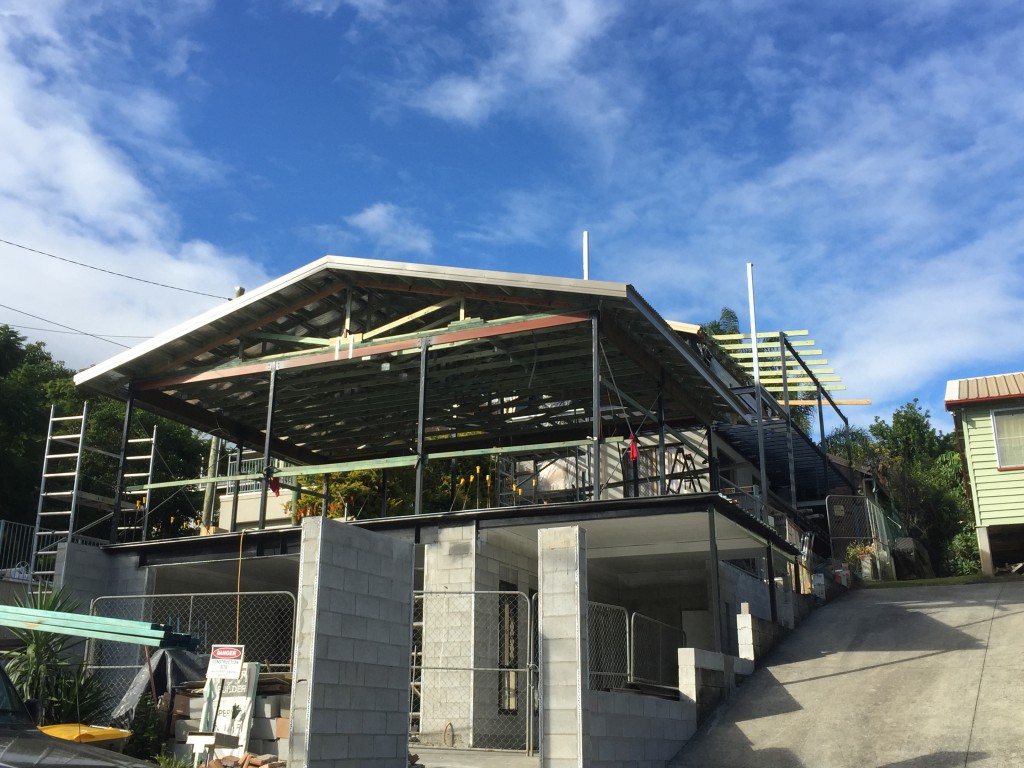 The clients also wanted the pool coping made by us so we did all the form works and did that pour before the slab pour. The reason we did that was because we had to have control joints between both and it was best to do the coping first. As it is all exposed polished concrete we only had one shot at it and as anyone in the building game knows with concrete is not forgiving. I have a good crew of concrete ors and I always take their advice if they have any to give.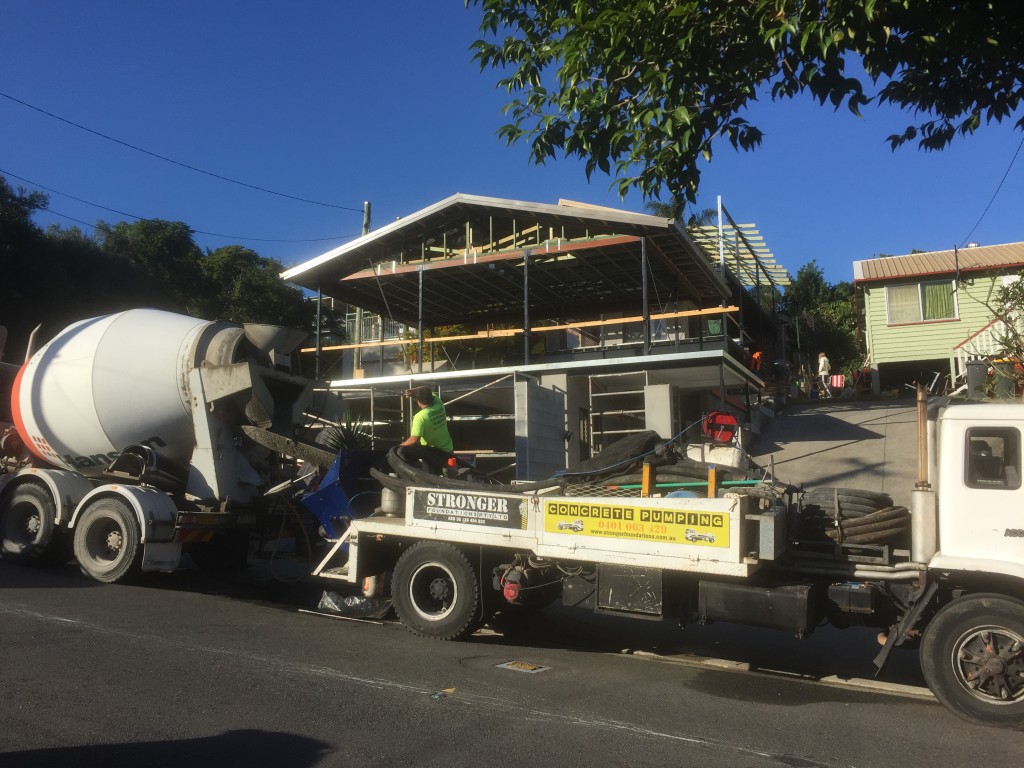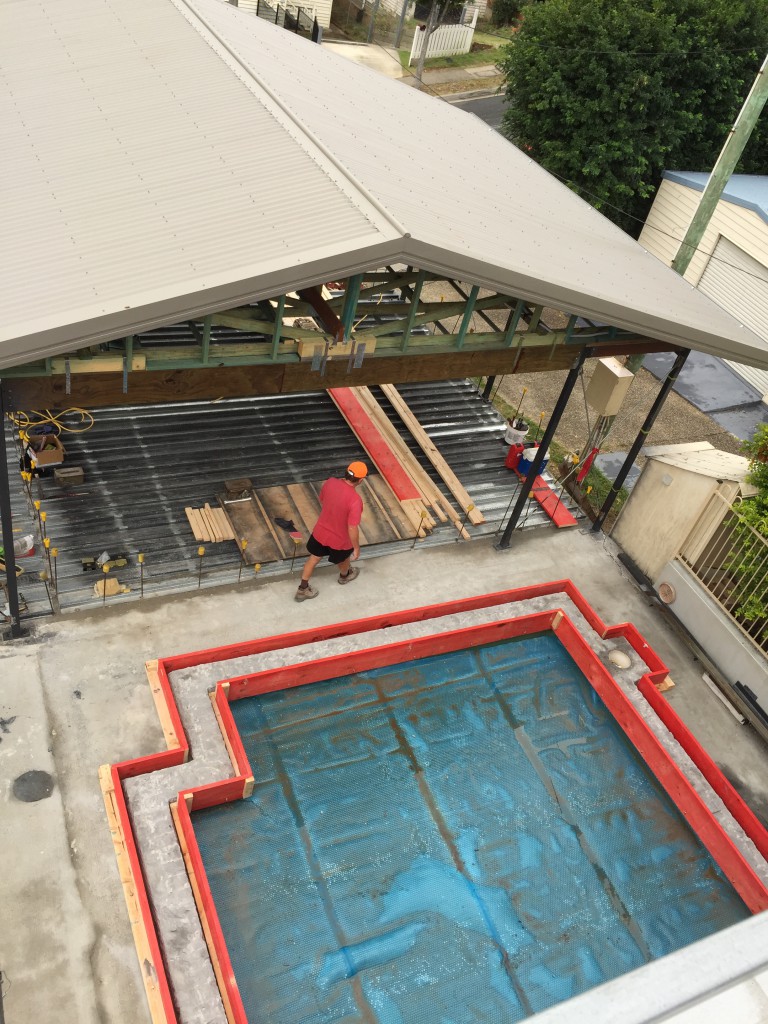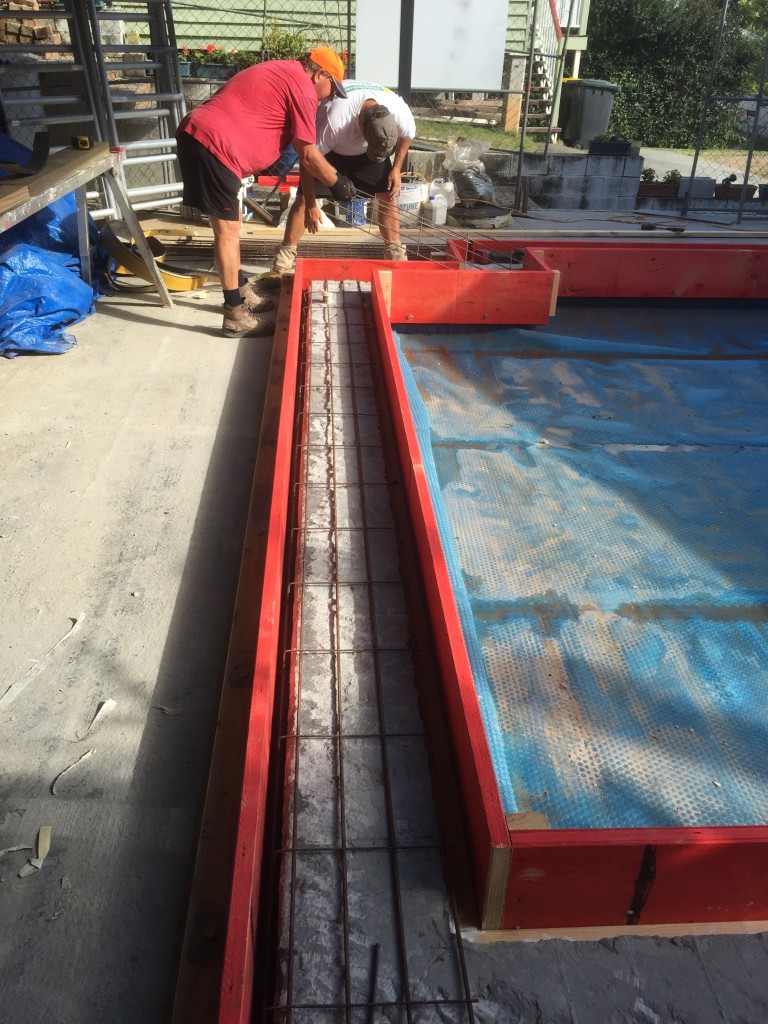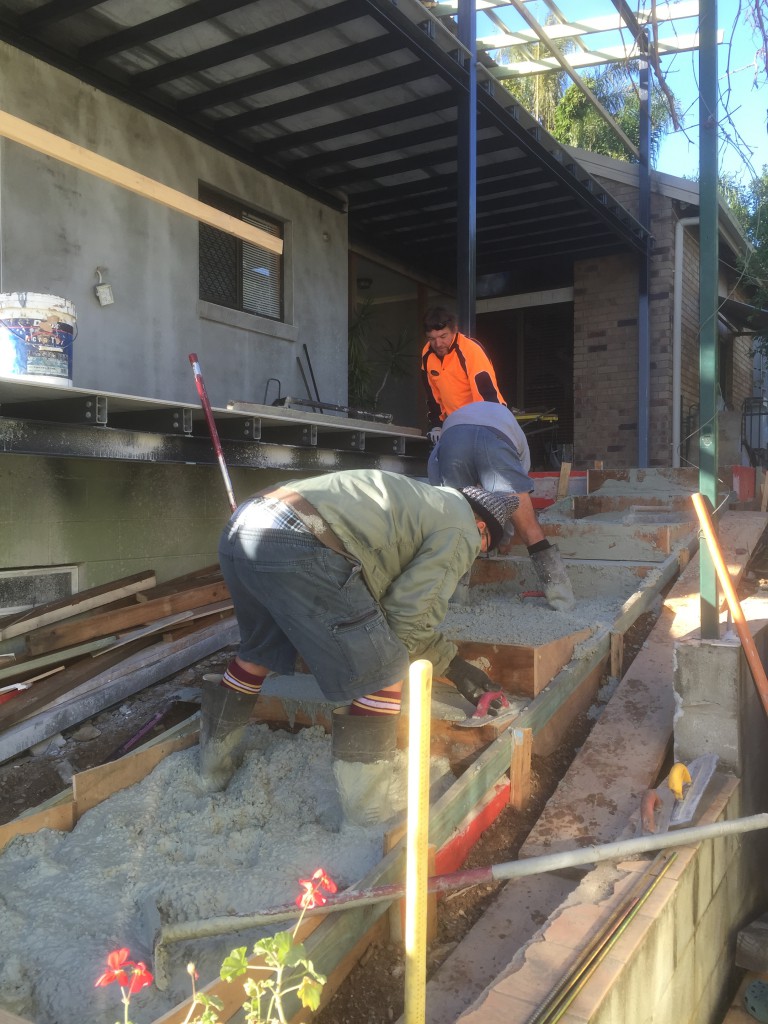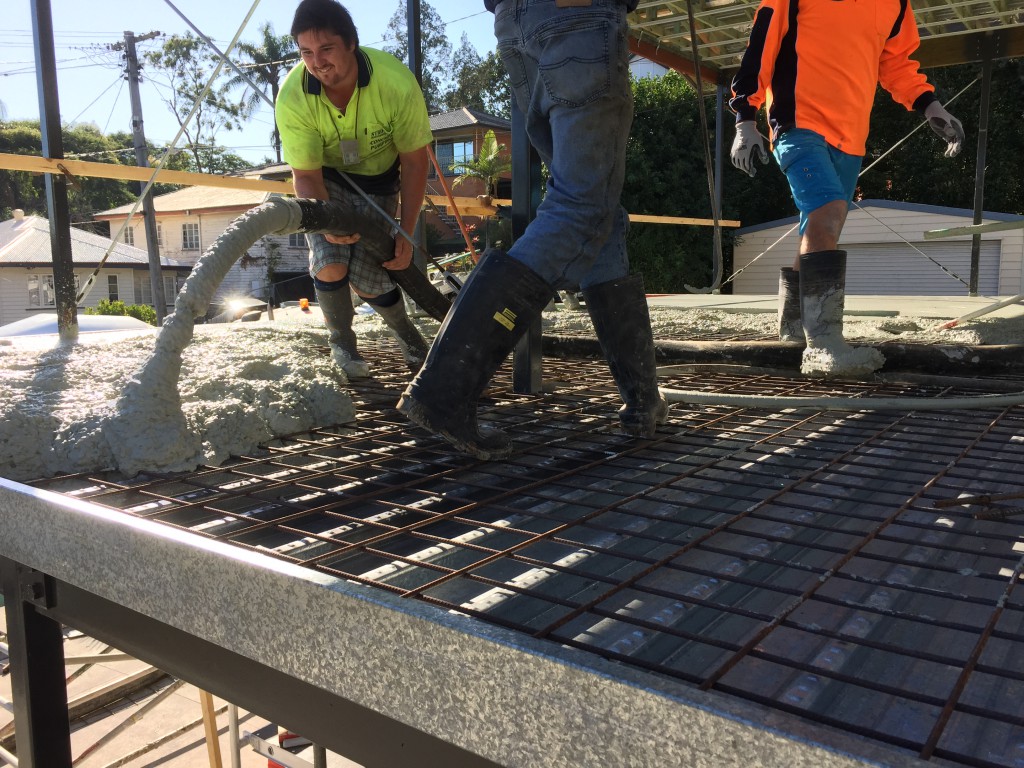 Vibration is critical very important for two reasons. First if makes the concrete flow to small crevasses corners and settles it well. The other reason all air pockets are minimised and so when boxing/ formwork is removed you are left with a good finished edge.